Atlas Motors and Allied Real Estate have joined forces to offer customers a unique and convenient solution for their home and automobile financing needs. This partnership allows customers to secure a mortgage for their dream home and, at the same time, finance a high-quality vehicle, all in one place. With the slogan "1 Loan, 2 Assets," the partnership simplifies the financial process, eliminating the need for customers to go back and forth between different providers. 

Simplicity
Customers can now manage their home and auto financing with a single loan application and provider, reducing the complexity of dealing with multiple institutions.

Time and Energy Savings
The partnership streamlines the financing process, saving customers time and effort that would otherwise be spent on separate transactions and paperwork.

Cost-Efficiency
Combining home and auto financing can result in potential cost savings and more favorable loan terms.

Comprehensive Support
Customers receive comprehensive support and guidance from both Atlas Motors and Allied Real Estate throughout the entire process, ensuring a smooth and successful experience.

Convenience
Whether you're purchasing your first home, upgrading to a new one, or acquiring a vehicle, this partnership offers a one-stop solution, making it easier for customers to achieve their dreams.
This collaboration represents a commitment to providing customers with holistic solutions that simplify their financial journey, enhance their convenience, and ultimately improve their quality of life. It's a testament to the customer-centric approach that both Atlas Motors and Allied Real Estate prioritize. 
Unveiling Your Dream Home & Auto Package!
Ready to upgrade your lifestyle in style? We've got the ultimate combo just for you!
The Home:
Step into luxury living in the serene neighborhood of Mayday, Manchester. Your new abode boasts 3 spacious bedrooms and 3 modern bathrooms, offering the perfect sanctuary for you and your loved ones. Enjoy the comforts of a brand-new home, complete with top-notch fixtures and stunning interior design.
The Car:
Beneath the grandeur of your new home lies an equally impressive 2023 Honda HR-V. This stylish ride is not just a car; it's an experience waiting to be had. Packed with the latest features, a sleek exterior, and a powerful engine, it's the perfect companion for your journeys.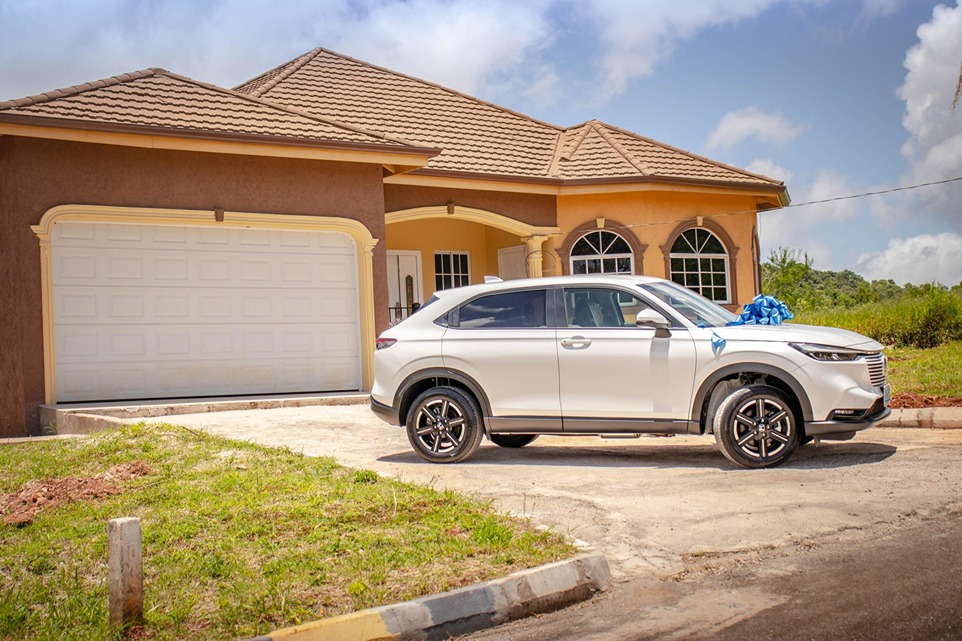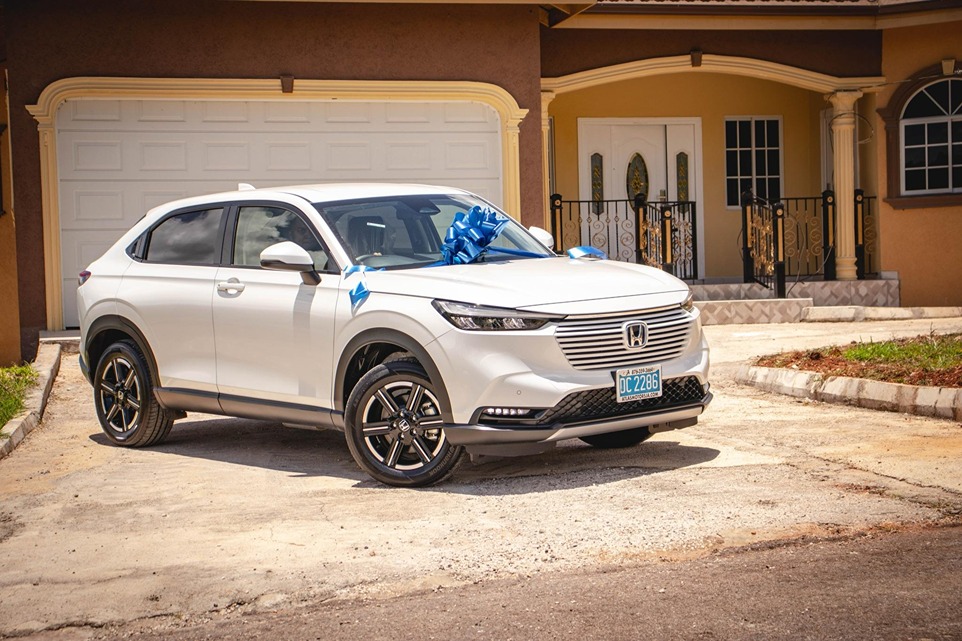 Package Price:
Both the dream home and the 2023 Honda HR-V could be yours for just JMD 45 million! Yes, you read that right! A complete package to elevate your living experience.
Imagine Your Life:
- Morning coffee on your spacious patio, overlooking the lush garden. - Effortless drives to work, school, or those weekend getaways in your new Honda HR-V. - Endless memories with friends and family in your beautiful, brand-new home. This deal is too good to resist! Contact us today and make this dream your reality. Limited availability, so act fast!
Don't just dream it, live it.
#DreamHome #NewCar #HomeAndAutoPackage #RealEstate #LuxuryLiving #UpgradeYourLife"
Shop used cars, whether you're on the lot or on the go
Download our app to save cars and create alerts, scan window stickers on our lot for more details, and even call dibs on a car by holding it for up to 7 days.